Tim Hortons
Establishment, food and cafe at 534 Union Street, Fredericton, NB E3A 3N2, Canada. Please contact Tim Hortons using information below: address, phone, fax, email, opening hours, customer reviews, photos, directions and more.
Opening hours
| | |
| --- | --- |
| Sunday | 05:00am — 11:00pm |
| Monday | 05:00am — 11:00pm |
| Tuesday | 05:00am — 11:00pm |
| Wednesday | 05:00am — 11:00pm |
| Thursday | 05:00am — 11:00pm |
| Friday | 05:00am — 11:00pm |
| Saturday | 05:00am — 11:00pm |
Rating
1 /5
Based on 1 reviews
Photos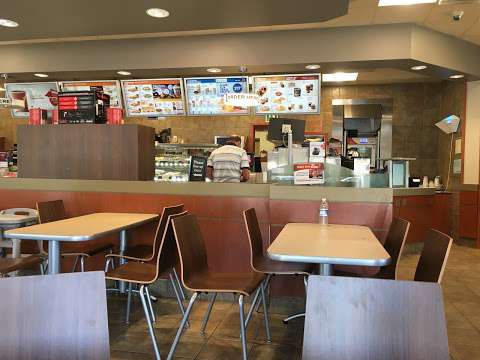 Reviews of Tim Hortons
savanna perley Added 2018-01-05

★ ☆ ☆ ☆ ☆

Ive been coming here for years. I ordered 2 strawberry banana smoothies one morning, take a drink, taste MOLD! You can imagine my frustration considering theres always a huge line up for the drive through and the traffic on Union is just ridiculous at all times. When i went back into the store. I told the cashier i wanted my money back, she took the smoothies to her manager Lena, who was very very rude. She looked absolutely miserable! She comes to the register after taking the moldy smoothies into the back kitchen, does a return and then hands me my money saying "here". No apology for serving me disgusting mold, nothing! Huge disappointment. Ill be contacting health inspectors as well. Ps- i would rather rate this place 0 stars!